Orange is the New Black, having just released it's third season, is one of the most popular shows on television and gathers a huge audience from around the world to watch the antics and mischief from inside the gates of Litchfield Prison. Before Orange is the New Black, I had no idea what it was like inside a women's correctional facility such as this, but the one thing I was always intrigued about was how they incorporated beauty during their stay in jail. Whilst these women don't have access to the latest Benefit mascara, or St. Tropez's famous tanning solutions, they've taught us some valuable beauty lessons that women on the inside and outside can definitely appreciate.
Here are 10 things OITNB taught us since 2013!
1. Beyoncé is goals in all departments; hair, nails, makeup, clothes. Nothing will ever change that!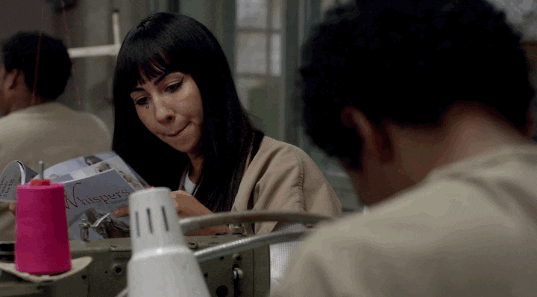 2. Morella taught us that even in jail, your makeup standards should never faulter a.k.a if Lorna Morella, serving what seems like a never ending sentence in jail, can look amazing everyday, then so can you!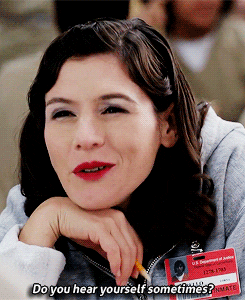 3. Even if you're lacking it, make sure you're look says 'she's confident and she certainly knows it.
4. A haircut not only changes how you look, but it can entirely change how you feel.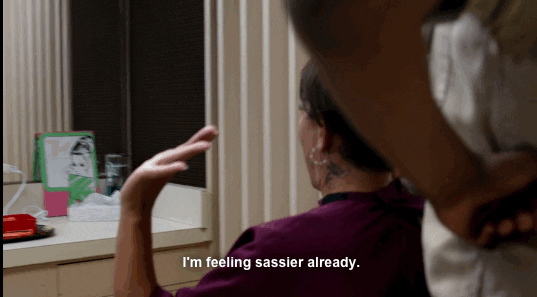 5. You can live without mascara. You can!
6. Long baths are de-stressing boats of euphoria and are the perfect post-imaginary wedding ritual.
7. Sharing your beauty products is the key to great skin and good friendship.
8. Beauty is all about you. Be you for you and no one else. Look the way you choose and know that you can always reinvent the you that you are now.
9. Ruby Rose is beautiful no matter what. Makeup free and always bae. No one can compete.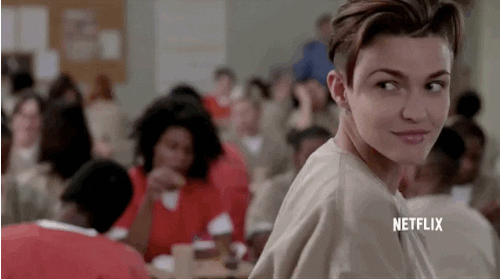 10. Most importantly, makeup isn't everything! You can live and look good without it. Make do with what you have because it might be the only thing you have left someday.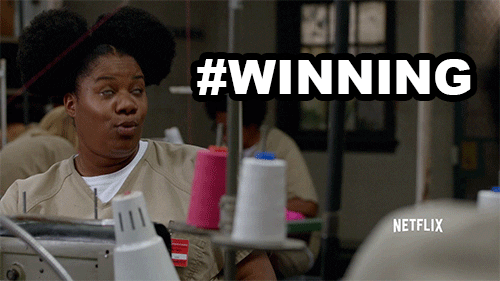 So there you have it, 10 valuable lessons we've learnt from OITNB. I think you'll certainly question yourself the next time you complain that the nail salon is closed!
image credit: giphy.com

FROM THE WEB:
---
Follow