Comment if you've experienced any of these -_-
1. Is that your real hair?
Can someone please tell me how to make this conversation less awkward?
2. Patting your head when your extensions itch.
3. Explaining to people that you're not bald and wear extensions because you love it.
4. Telling your new boyfriend you wear extensions and watching his smile fade.
5. Freaking out when people touch your hair.
One word: uncomfortable.
6. Feeling like a million bucks with a fresh weave (you know what I mean). 
7. Buying cheap extensions and PRAYING TO GOD AlieExpress has accurate reviews.
I'm saving for my new apartment.
8. Being able to spot bad extensions a mile away.
Is that a track I see?
9. Getting called insecure because you wear extensions. 
10. Being told the disadvantage of extensions.
11. The questions are endless: "What brand of hair do you wear?  Does it shed? How much? 
Really?
12. Your hair dresser going MIA
13. Finding out that "virgin hair" doesn't always mean virgin. 
14. Seeing girls with no edges and hoping it never happens to you.
15. Saying things like…
16. Enjoying the benefits of braided hair and sporadic growth (click here to explore this further).
17. And avoiding water at all costs.
But despite all the drama. 
18. Wearing extensions are fun.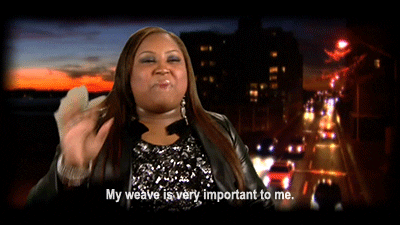 19. And extremely versatile.
20. You can change hair color…
Go from long…
To Short…
Without it affecting your natural hair.
So what's the big deal?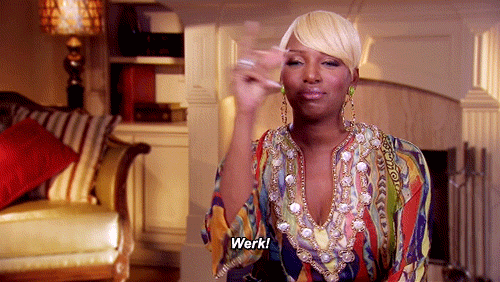 Looking this good takes work.
Visit our online store and get affordable hair extensions for half the price! Save 10% , use code 10glossyoff
Have more to say? Tell us how you feel! * Hair Flip*
FROM THE WEB:
---
Follow