We've all done it—the intricate and historically inaccurate Cleopatra, the Wicked (ly labor-intensive) Witch of the West, the clown that would terrorize even the dreams of Freud himself. You gook on more makeup than you knew you owned, only to wipe it all off at the end of the night in a sleepy, sugary haze. Wouldn't it be nice to let your pores take a breath while simultaneously embracing your inherent laziness? Look no further than our top five costumes that will keep you fresh-faced and fancy-free:
 1.Lax Bro
My best friend and I have done this one, and I can tell you from personal experience that, not only was the lack of cosmetic effort astounding, but it was the comfiest Halloween I've ever lived. Grab some board shorts, baseball hats, bro tanks, high socks, and athletic sandals—annnnd SCORE.
2.Spa–Goer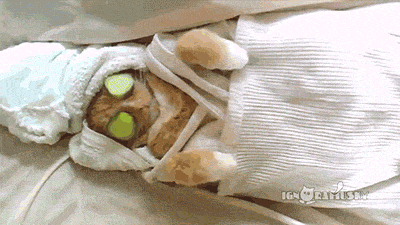 Not only do you get to avoid caked-on foundation, but you get to actively clean your skin. Slap on some clay mask, a robe, a towel (no shower necessary either!), and some flip flops or slippers, and you're good to go.
3.Tabloid Celeb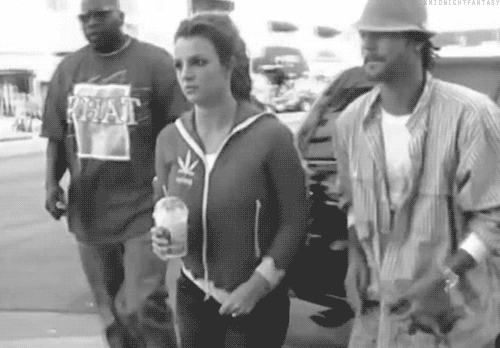 We all know that you're famous in your own way, but if you want to get a little meta (and play up the right physical features), try being a celeb caught without makeup on! Plus, when else since 1998 can you wear your Juicy velour sweat-suit without being judged?
4.Gym Rat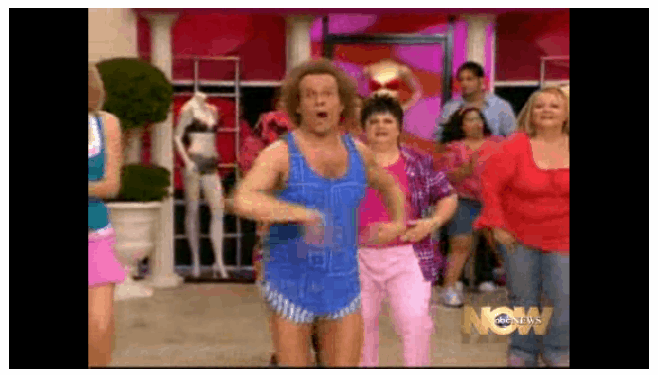 Much like the lax bro, this can turn into one of the most comfortable costumes you've ever put on your body, and you don't really need anything extra other than things you already own—unless you want to go full-blown Richard Simmons, which, of course, is always an option.
5.Sunbather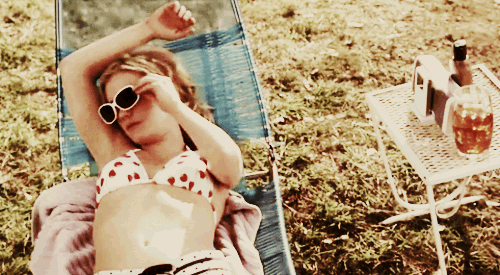 If it's unseasonably warm this Halloween, this just might be the costume for you. All you need is a bathing suit, a towel, maybe a whistle, and—you guessed it—no makeup. If you really want to commit Larry the Lobster style, you can smear a little sunscreen on the bridge of your nose, but that's all you really need to put on your face other than some dope sunglasses.
So if you're not super into the idea of clogging your pores and hours of effort, you might have just found your new favorite ideas that still let you embrace your inner kid and be a semi-active participant this Halloween. We've told you all the tricks—it's time to go get your treats. 
What are you wearing for Halloween?
image credit: guphy,abc
FROM THE WEB:
---
Follow