Welcome April! Now's the time of the year where the snow really starts melting the your closet loosens' up. Boohoo has a wonderful selection going on for Spring, so check out what you should be trying this season!
Aries

Ever confident, you no doubt look good in everything. Purple is the color you'll thrive in, so why not try a play suit with fun patterns? The Abbie Open Shoulder Lace Trim Printed Play Suit (boohoo.com, $44.00) is perfect for getting Spring ready!
Taurus

You love elegance so try a maxi dress with a bit of skin! The Maddie Lace Back Thigh Split Maxi (boohoo. com, $44.00) dress has pops of lace and room for lots of skin for those warm spring days.
Gemini

Making a list of things to get done this month? Dress for all occasions with this transformable Elsa Side Zip Jumper (boohoo.com, $30.00) that will keep you warm when it's chilly in the mornings and cool you off later in the day!
Cancer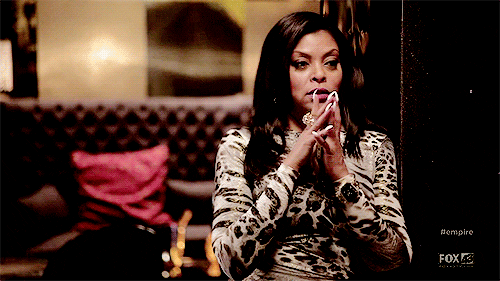 Don't worry about splurging, this is the month where everything is coming together for you! Indulge all that extra wealth on this Jane Floral Camouflage Utility Jacket (boohoo.com, $70.00) that has a pop of roses!
Leo

You're on the move this month, so much so that you might be on fire! Cool off in this Poppy Long Sleeve Swing dress! (boohoo.com, $26.00).
Virgo

Always sophisticated and feminine, you'll easily stun in this Annie Water Color Print Ruched mini skirt. (boohoo.com, $14.00).
Libra

Usually a fiend for accessories, take a break from all that with the Hayden Coin Trim Tie Dye play suit! (boohoo.com, $30.00). With that trim, you still get the feel of something extra!
Scorpio

You might be having a rough time this month. Never fear, color is here! Cheer yourself up with Scarlett Bright Paint Print Woven Shift dress (boohoo.com, $26.00). You can't wear this and not be smiling!
Sagittarius

Original, classic, mixed with fun. Take advantage of the Peyton Peplum Textured Cut Out play suit (boohoo.com, $35.00), it was satisfy your need to be spontaneous and classy all at once!
Capricorn

Traveling light is the best way to go this month. Forget all the extras and slip into the Arianna Mexicana Button Through Smock dress (boohoo.com, $26.00) for easy going.
Aquarius

Bring new meaning to the term 'open shoulder' by tossing on this Jessica Round Neck Strappy Open Shoulder top (boohoo.com, $24.00). Add some extra WOW by choosing the red option instead of traditional black!
Pisces

If you're not comfortable, you're not happy. Keep it simple and stylish with the Sophie Aztec Print Kimono with PomPom trim! (boohoo.com, $26.00).
How is your spring style looking so far?
image credit: giphy.com
FROM THE WEB:
---
Follow