One day it just happens.
You're scrolling through instagram and see this.
And this.
And decide to grow your hair….
But something about going natural doesn't feel right.
And parting ways with your weave is so annoying.
It's only a small sacrifice for a lifetime of long natural hair.
So you go natural.
Before your hair journey begins, you're fantasizing about your long hair.
Flipping it left and right.
Flaunting it.
Beyonce-ing it.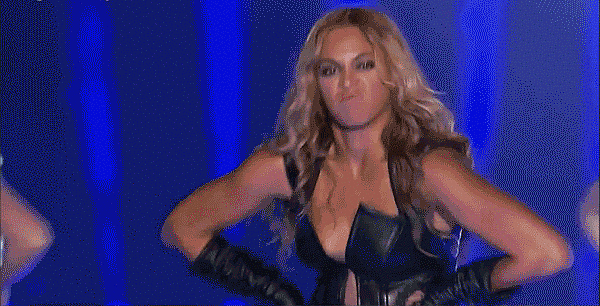 Telling nay sayers" It's real. Go ahead and touch it."
But then reality hits.
Your natural hair is an adjustment.
It needs A LOT of TLC.
Making the styling process a pain in the a$$.
5 hrs later….
And prepping the night before is tedious.
You try to stay positive.
But it's exhausting.
And takes forever to grow.
Leave-in conditioners, serums and anti-frizz treatments are your life.
 Make it stop.
The idea of getting a weave is becoming more appealing.
All that glam with little effort.
Your hair will grow when it's ready to grow.
Besides, what difference does it make if you go natural?
It's not like your extensions are stopping your hair from growing.
Or reaching it's full potential.
Who invented that lie anyway?
Has this happened to you? Let us know in the comments below!
FROM THE WEB:
---
Follow