I can't count how many times I've gone through my makeup collection, tossed out empties and set aside products I don't really use anymore. After doing so I find myself compelled to go out and restock, to try some of the new lipsticks they have on the shelves or the latest mascaras. However, my wallet doesn't always agree with me and we typically end up bickering. (Not lying). Over the years, I've developed a system to make sure I can get the products I'm lusting after while making sure I keep my money where I need it. 
1.Give Yourself a Limit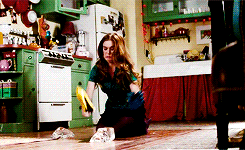 You don't need to "Break the bank!"
This is the number one thing I would recommend to anyone: set a limit on your cash. I always stop myself at twenty dollars. That is my limit and I know it well. It helps me to restrict what I'm buying and to keep a good eye on the price. Beauty products can be outrageous and you might be saying that twenty dollars doesn't help much. In truth, at regular price, it could probably only get you three to five items depending on the brand. This is where the other tips come in handy.
2.Check Online Sites for Sales
Found a coupon, YESSS!!!!
I know this sounds rather redundant, but websites have sales and clearance their beauty products quite often. I find myself perusing the contents of the clearance pages quite often and I usually find something that I like to try. It's also very good to pop in around the holidays, as they will sell sets of items at really affordable prices. Be wary of the shipping costs, though!
3.Flea Markets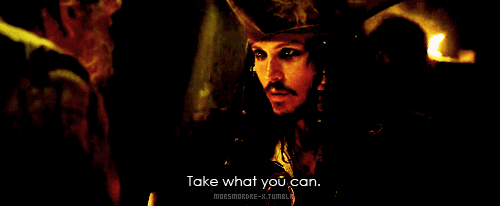 Take it, don't ask any questions just go!!!
Trust me on this, you always find surprising things at a flea market. People want to get rid of things that they no longer want or need and this is one of the best places to look around. I've gotten un-opened products from Maybelline, CoverGirl, Revlon, and Clinique in the past. And they are always a quarter of the price! If you can find twenty dollars worth of items from a flea market, you'd be leaving with a bag full of new makeup to try!
4.Etsy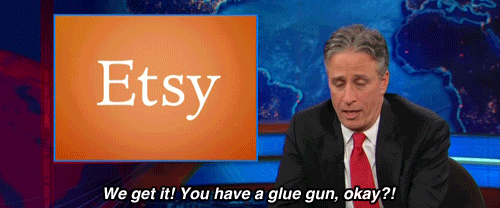 Etsy is not just for hand-made items anymore!
If you've never heard of it, Etsy is a site where people sell their handmade items. So really, it's like a flea market right in your bedroom! I've found that Etsy is particularly a gold mine for shimmers and loose powders, usually all a dollar each, though there are no name brands.
5.Amazon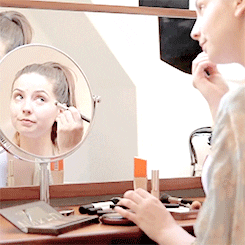 Found it on Amazon, time to Party!
The king of all websites, in my opinion. Whatever you're looking for, Amazon will have it. However, I would suggest looking at the tools, rather than the actual products here. Most of my brushes have come from sellers on Amazon and they fair very well. Looking at brand name cosmetics can get rather pricey on here, though if you're willing to look for something, you could probably find it at a decent price. Once again, be wary of your shipping costs!
6.Local Stores See, I do have some self-control!
This is the best advice I can give to you for shopping with a budget; shop at your local stores! They will always, if not most of the time, have the best prices for whatever you're looking for. In my area, Kmart is always reducing the prices of their cosmetics. Revlon liquid foundation has been reduced from nine dollars to five in store! And they always have options like that every week, so you can't go wrong.
7.Retailmenot
Stop the presses, Sephora is having a sale!
This website has saved me from going over my limit many times. What they do is they offer you coupons to the specific store you are shopping at (online only). All you do is type in the website URL and search for the best option. They'll give you a promo code to apply and bam! You just got ten percent off your entire cart!
Holding out on a must-have item can be hard, but hopefully with these tips and suggestions, you'll be able to save up for it while still trying out some new things!
What have you done to buy makeup and save money?
FROM THE WEB:
---
Follow