For the past two years, I've been enjoying the world of clip-on extensions.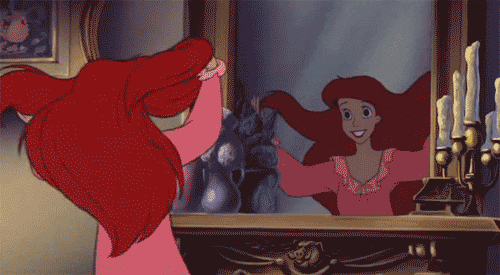 I first started using them because I was tired of my natural hair.
My hair's curly, stubborn and plain old boring.
I jumped from clip-ons to fusion extensions and lost three inches of my natural hair. Total disaster! 
The saying is true, you don't know what you have until its gone.
I was devastated!
 I ended up clipping my ends, buying 23 inches of hair extensions, and adding four tracks. 
That means, beneath my long locks, I had four braids going across my head. They look exactly like this: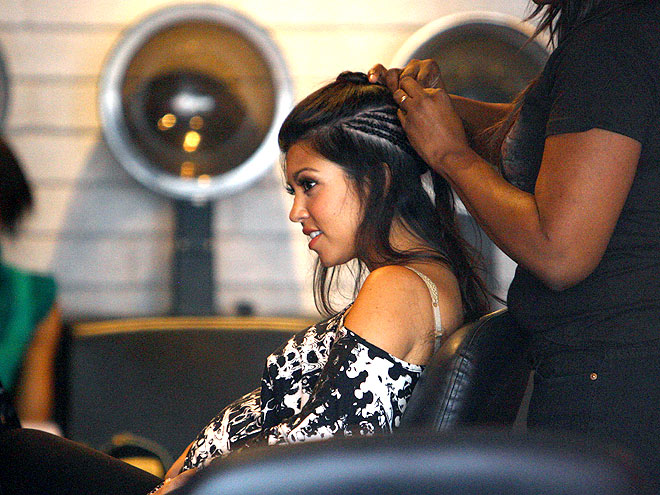 The point being, I needed my hair braided for it to grow.
Braids are a protective style that keeps your hair from breaking. It strengthens your hair and also makes it grow thicker. And since I didn't want to walk around looking like this: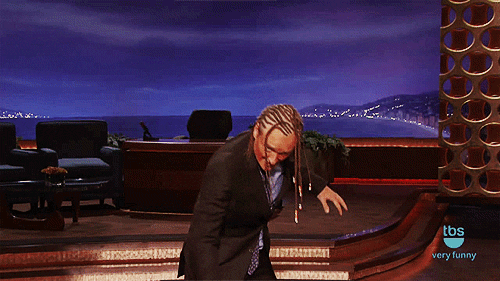 Adding extensions gave me the best of both worlds. I could braid , grow my hair and style it as I please! I knew in order to see real results, I had to show my hair some TLC.
Starting with…
 The Extensions Itself
For what I've learned, quality extensions have a life span of 8-12 months. They don't tangle, don't shed and look full and lush.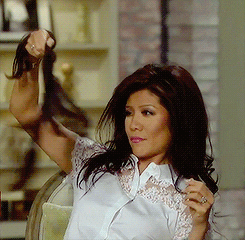 Low quality extensions  are the complete opposite, they get tangled easily, shed and look horrible after a few weeks.
High-quality extensions will slide right through your comb, even when it's wet. And that's what you want, no stress and less hassle. 
Comfortable Braids
Make sure your hair dresser doesn't braid your hair too tight. Tight braids equate to stressed hair that can eventually thin out. Your tracks (braids) should be comfortable and stress free. If your head is pounding it's probably too tight. 
Your Extensions Are an Extension of Your Natural Hair!
That means wash it, deep condition it and maintain it. Don't assume that your hair will take care of itself. 
Keep Your Extensions Between Three to Four Weeks, or Until the Tracks (braids) Loosen.
See the difference?
Once your tracks (your braids) are loose, please schedule an appointment and get them redone. This will prevent your natural hair from breaking. Your tracks should be against  your scalp. Leaving them hanging low will only damage your natural hair and reverse the effects of hair growth. Remember you're going to be combing and washing your hair and the new growth will become more prone to breakage as time passes by. That's the reason for thinning hair and bald spots. Same goes for tight braids.
Let it Breathe 
After the first three months, leave your natural hair out. Trim the ends (if you need to) and deep condition it. You will notice that your hair is thicker and stronger. I personally had extensions on my hair for eight months and I've managed to grow hair a little past my shoulders. And after my hair journey, I appreciate my hair more. I'm kinder to it and don't add any heat to it.
I hope that you will find my tips helpful and hopefully grow your hair much longer than I have!
Did I miss a step? Have tips of your own? Leave your comments below, I'm looking forward to reading them :)
image credit: giphy. com
FROM THE WEB:
---
Follow