For those who know me well, I am a huge fan of the Real Housewives of Atlanta.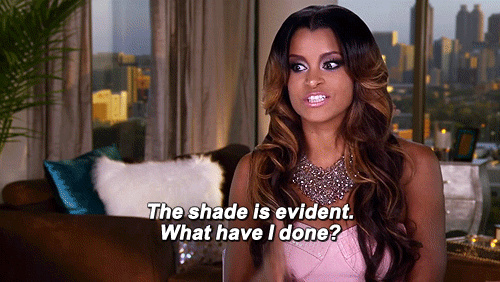 I am literally obsessed with the drama.
Every episode gets me emotionally riled up.

I cannot help it!

My favorite housewives are…
Kenya Moore
She's gone with the wind fabulous!
Cynthia Bailey
She's a total sweetheart.
Kandi Barruss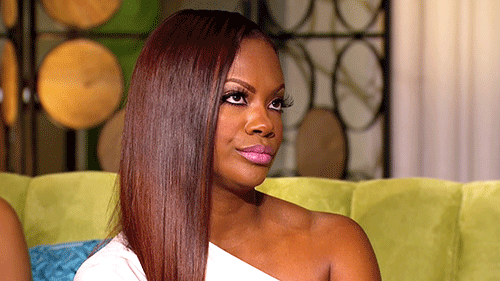 She keeps it 100.
And her expressions/reactions are hilarious.
And Claudia Jordan
She's fearlessness and a total badass. 
You can probably guess who my least favorites are -_-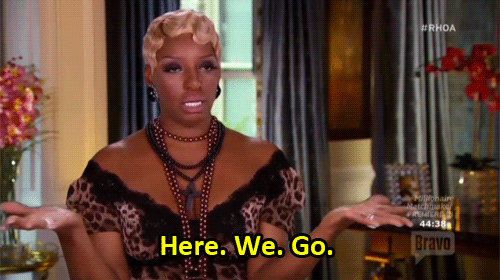 Deep heavy sigh.
Eye roll.
For those who've been watching, the third part to the reunion aired last night and boy was it good!
Now that it's all over, I'd like to highlight the ENTIRE special and discuss my  favorite moments.
Let the shade begin!
#1 Kandi VS NeNe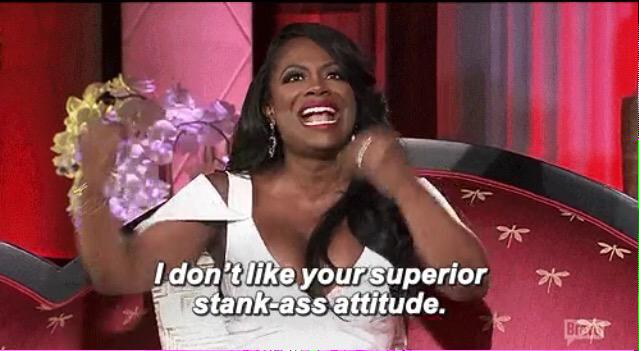 Couldn't have said better myself.
#2  Porsha Princess of THOTland
Can someone please email her the definition of the word Thot?
#3 NeNe Has Feelings
NeNe has a reputation of being ruthless and cold.
But once the topic of her mother came up she went from "Heartless NeNe" to "Emotional NeNe." Never thought I'd see the day…
#4 Cynthia Shows NeNe Support 
I think it's evident that Cynthia and NeNe's friendship is bigger than any argument. 
5# Claudia Has No Story Line
 Although she's one of my favorite housewives, her story line revolves around hating Porsha #girlbye
#6 What Happened to Demetria ?
Demetria was on almost EVERY episode, yet Bravo disqualified her for the reunion? I don't get it.
#8 Kenya Accuses NeNe of Flirting with Peter
I had a hard time believing this -_-
#9 Phaedra is Still Married to Apollo
No comment.
And finally #10 Peter does Behave Like a Patricia
No shade, just sayin'
Tell Us: What were your favorite moments of the Real Housewives of Atlanta Reunion?  Leave your comments below!
ohnotheydidnt.livejournal.com, bravotv.com
FROM THE WEB:
---
Follow