Enter my latest obsession: orange lipstick. I'm not saying I took the creation of this post as an opportunity to create a personal shopping list, but I'm also not denying that. Let's stay trendy together and drool over these fashionably fierce shades:
1. Earthy and Easy
This is Butter London Lippy Tinted Balm, Apricot Sunray ($20, Ulta), and it's your perfect gateway orange, no matter your skin tone. It's more of a balm masquerading as a lipstick, so you'll get medium-sheer coverage as opposed to super intense pigmentation, making it conducive to easing yourself into this cult color.
2. Redder is Better
Milani Color Statement Lipstick, Matte Passion ($3.99, Drugstore) is one of my favorites in my personal collection– and not just because of its price, although that certainly doesn't make it less appealing. It's got a lot of bright red undertones, so it's a stylish switch from a classic red for a night out and gorgeous on olive-toned skin.
3. Carrot Cutie
This is a super new addition to my makeup bag, and I adore it: Wet 'n' Wild Mega Last Lip Color, 24 Carrot Gold ($1.99, KMart). It's a lot of color for not a lot of money, which is never a bad thing. This lipstick is definitely super rich in bold orange color and highly opaque, so you need to bring your spunk when you wear this one!
4. Peachy Keen
Maybe you never wanted an intense orange in the first place; if that's the case, Lime Crime Unicorn Lipstick, Cosmopop ($18, Lime Crime) has you covered. This creamy peach pigment is ideal for very light or very dark skin tones and is so much more exciting than your typical nude lip.
5. Orange You Glad?
It's not technically a lipstick, but if you opened this post for true orange, then by God you'll get it– in the form of NARS Satin Lip Pencil, Timanfaya ($26, NARS). It's a creamy, long-lasting lip pencil with a walloping punch of ogle-worthy orange. The best news? Anyone with attitude can pull this one off.
Now that this hot lip look is on the rise, you can find your own signature orange at a drugstore, a Sephora, or just about anywhere– but don't forget who told you it was cool.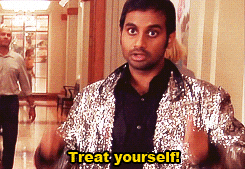 Are you ready to try an orange lip?
FROM THE WEB:
---
Follow