Okay, this may come to a surprise to you (or not) but I love shopping.
I loooooooove it.
I love it so much it hurts.
The moment I step into a store something happens to me, I can't explain it.
Call it the shopping god or something but it's pure magic. 
1 bag, 2 bags, 3 bags, I want them all.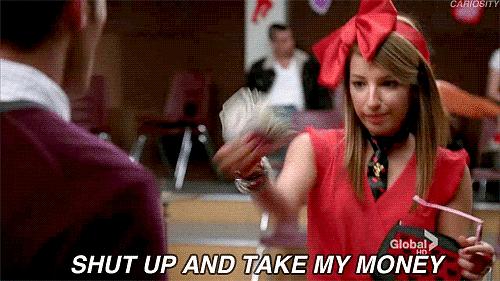 Look at all the pretty clothes.
Hello beautiful, how are yah?
Want me to buy you?
And because I shop so much, people think I'm swimming in money.
And although I pretend I am.
In reality my account is…
Ahem…
This is embarrassing.
And the worse part is that I'm trying to SAVE.
It's EXTREMELY difficult because there's a sale EVERYWHERE. 
I tried being good and bought one pair of shoes last week.
But ended up buying four.
The best part is that I remembered my boyfriend's birthday's this month.
And what sucks is that I really can't afford it.
So now I really have to save. 
I'll have to practice self control and avoid compulsive shopping.
I loathe bringing lunch from home, but I'll have to do it if I don't want to break my budget.
No matter what happens…
And no matter how many DELICIOUS buffets I encounter.

I cannot go shopping.
If I can manage this for two weeks I'll be fine!

Then I'll be able to afford to buy my boyfriend a gift!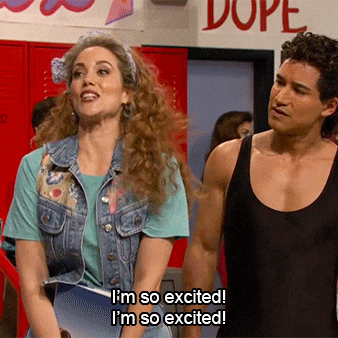 Hell I could probably squeeze a gift for me too!
I mean every good deed deserves a reward right?
And if there's a sale I can buy 2, or 3 items because it's a quarter of the original price right?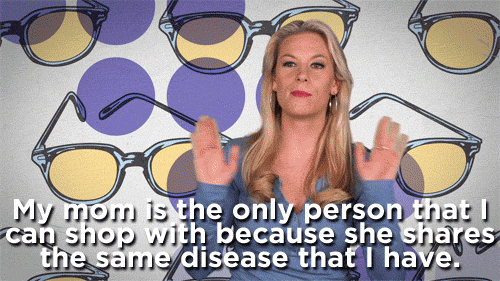 Hey you gotta live a little, I'll save next time. What's the rush?
Are you a compulsive shopper or struggle with saving money? Let us know in the comments below! 
image credit: giphy.com
FROM THE WEB:
---
Follow