Before you go scouring the internet and countless magazines for anything that could possibly help you, let me save you the trouble with a little help from Elle. Here's what we've got for you today: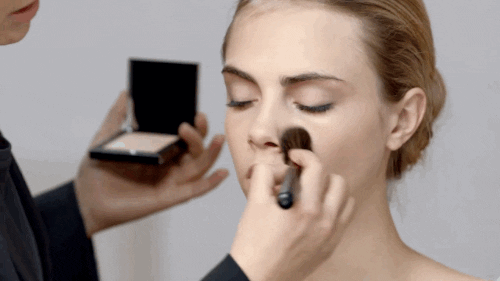 – Makeup brushes: how to use them on your face and after 
– Foreign beauty products to try
– Celeb makeup artist Kara Yoshimoto Bua's favorite mascara
Sound good? Read on!
Makeup Brushes: How to Use Them,
& the Bare Necessities
Lots of ladies don't know what all the brushes in that weird corner of Sephora are for, so thankfully Elle stepped in to help clear things up. We've also matched you with some great examples of products to try! 
 Blending: for all-over eye shadow coverage
Ex: Stila #9 All-Over Blend Brush ($24, 6pm.com)
 Smudge: exactly what it sounds like—for smudging eyeliner to help create a dramatic smoky eye
Ex: NARS Smudge Brush ($28, Neiman Marcus)
      Contour: for powders and blush
Ex: Laura Mercier Angled Cheek Contour Brush ($45, Saks Fifth Avenue)
     Powder: bronzer (for a light layer, no caking)
Ex: Clinique Powder Brush ($33, Neiman Marcus)
Elle also recommends Beautyblender for blending any sort of foundation!
---
How to Clean Them: Essential Remedies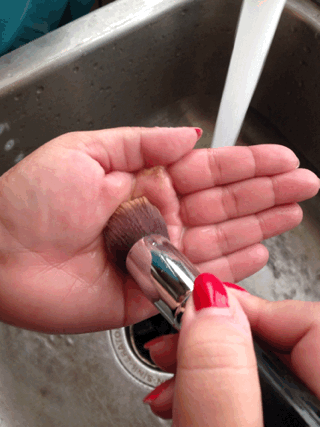 The DIY route: Use lukewarm water and…
–         Unscented bar soap
–         Dish detergent
–         Baby soap
Not cutting it? Add a little almond or olive oil to the brush when it's dry before washing it again.
You can also always just use Elle-recommended The Masters Brush Cleaner and Preserver ($3.17, Dickblick.com) or Blendercleanser ($9.95, Dermstore) if you're using the Beautyblender.

FROM THE WEB:
---
Follow